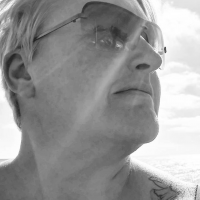 Claire Highton-Stevenson
Romance, Women's Fiction, LGBT
Claire writes contemporary romance novels that revolve around women loving women.

She loves nothing more than to travel, La, Greece and Italy rating highly on her to go list.

Claire is an award-winning photographer and can often be found wandering around with her camera.

Meeting up with friends for coffee and brunch is something Claire can be found doing when she isn't writing. She is a big curry and mango fan!

Long walks, the Gym and Cinema make up most of Claire's spare time activities. She supports Liverpool FC.

An eternal optimist. Positivity, meditation, forgiveness and honesty rate highly with Claire. Ask if you arse looks big in this and she will probably tell you yes, but its a great arse!
Claire Highton-Stevenson Books